Stratis is a Postdoctoral researcher in the Department of Earth & Environmental Sciences at the University of Michigan, working in the field of landslide management with computer vision and machine learning techniques. Stratis obtained his BSc in Engineering Geology from Aristotle University and his MSc degree from the University of Twente, with specialisation in Natural Hazards and Disaster Risk Management in 2015. His PhD Thesis was on "Landslide detection and characterization based on OBIA methodology and UAV photogrammetry". His main research interests are Engineering Geology, landslide and rockfall hazard and risk assessment, photogrammetric and LiDAR applications, and rock and soil mechanics. In his spare time, he enjoys travelling, playing basketball, snowboarding and hiking.
Julia Löffler is a geologist at Stantec Argentina, specialising in dam projects. She works in the geotechnical team, developing geologic models. This involves managing the interaction between the design office and field work, supervising in situ tests, core logging and mapping. For the last eight years she has taken part in dam construction projects in Panama, Chile, Peru and Argentina. She also contributes to teaching at La Plata National University in courses such as Structural Geology, Igneous Petrology and Geology Applied to Engineering.
Alejandro works as the Head of Geology and Geotechnics Area of the Argentinian National Agency for Dam Safety (ORSEP), and he is also an active member of the National Committee for Disaster Risk Reduction. Alejandro is a Researcher and a Professor of Applied Geology at the National Technological University (UTN) and he is currently a PhD student, developing his research on landslides associated with dams.
Andrey Kazeev
Committee Member
Andrey is the leading researcher at the Sergeev Institute of Environmental Geoscience (Russian Academy of Sciences, Moscow, Russia). He completed his MSc at Moscow State University, and has gone on to author more than 70 scientific works and 3 Patents of Inventions. Andrey is also the Vice-chair of the Russian IAEG National Group. His scientific interests include landslides and landslide hazard assessment. He has conducted landslide investigations across Russia (e.g. Moscow, Sochi, Ulyanovsk, N.Novgorod, Saransk, Cheboksary, Irkutsk) and abroad. Andrey is always ready for collaboration and would be very happy to exchange experiences.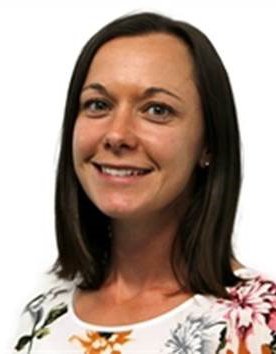 Sarah Bastin
Committee Member
Sarah is an Engineering Geologist at Beca Ltd in Christchurch, New Zealand. She obtained a BSc and PhD in Geology from the University of Canterbury then worked as a post-doctoral research fellow with QuakeCoRE; New Zealand Centre for Earthquake Resilience. Her main area of research has focused on geomorphic impacts on the distributions of liquefaction following recent earthquakes, and evidence for paleo-liquefaction. She was awarded runner-up in the 2018 Richard Wolters Prize in San Francisco for her work.
In her spare time Sarah enjoys riding her horse and working on her lifestyle property.
Changdong Li
Committee Member
Changdong is a professor in the department of engineering geology and geotechnical engineering at China University of Geosciences (Wuhan). His research interests involve the stability evaluation of slopes, evolution mechanism of landslides and control measures for geological hazards. He is in charge of three National Natural Science Foundation of China (NSFC) projects. He has taken part in over twenty industrial projects related to the evaluation and control of slopes in the fields of hydropower station, resettlement and highway. He is an active researcher in the international academic exchange.
Tümay Kadakci Koca
Committee Member
Tümay is a faculty member of Muğla Sıtkı Koçman University, Geological Engineering Department. She gives lectures on engineering geology and rock mechanics. She received BSc from Hacettepe University while MSc and PhD from Dokuz Eylül University. She specialized in slope stability evaluation from structural, hydrogeological, and mechanical concepts. She seeks ways to apply remote sensing techniques to enhance the understanding of multi-temporal changes on the ground. Her current research interests include wildfire-induced soil disturbance and its relation to landslides, also the numerical simulation of slope instabilities in open pit mines. She is enthusiastic about learning and teaching. She enjoys spending time in nature and cycling with the family.
Adebayo Olaniyi Afolabi
Committee Member
Afolabi is an Engineering Geologist/geoscientist at AOA geo-net limited and advanced engineering consultants, he obtained an M.Sc., in engineering geology at University of Lagos, Akoka, B.Sc., Geology, University of Ado-Ekiti, Ekiti State (Now Ekiti State Univeristy), Diploma in Civil Engineering, Lagos State Polytechnic, Ikorodu Lagos State. He also completed a quality, Health, Safety and Environment Competence Development Course (QHSE) (Level 2 and 3) and Joint Professionals Training and Support Int'l. Afolabi is working within a Quality Management System environment in line with ISO 9001 requirements, analyzing Geotechnical data, and testing materials with computer modelling software. He was recently awarded NMGS/PROF. S.C TEME PRIZE 2022 winner as best Geoscientist for paper presented in Engineering Geology during the Annual NMGS International Conference & Exhibitions 2022.
Malena is a Ph.D. Candidate in the Geosciences Department at Campinas State University, working on the development of new and low-cost technologies for landslide early detection. Malena obtained her BSc in Geology from University of São Paulo and her M.Sc. degree from Campinas State University. She has also a specialisation in Subsurface Investigations from the Institute for Technological Research. Her main interests are landslide risk assessment, landslides disaster reduction, slope stability and geotechnical monitoring. She has as hobbies: writing short stories, practicing yoga and sewing and making her own garments.
Louise is a research fellow at UiT The Arctic University of Norway specialising in rockfall and rockslides. Originally from New Zealand, she obtained her degrees from the University of Canterbury and worked for several years as an engineering geologist in Auckland. Louise is passionate about increasing the involvement of young professionals in the IAEG organisation. In her spare time she enjoys skiing, rock climbing and hiking.
Blog
YEG and IAEG are inviting applicants for the travel grant [...]
IAEG supports many conferences, summer schools and networking events.
Click to see a list of events, or contact us to let us know about events in your network!