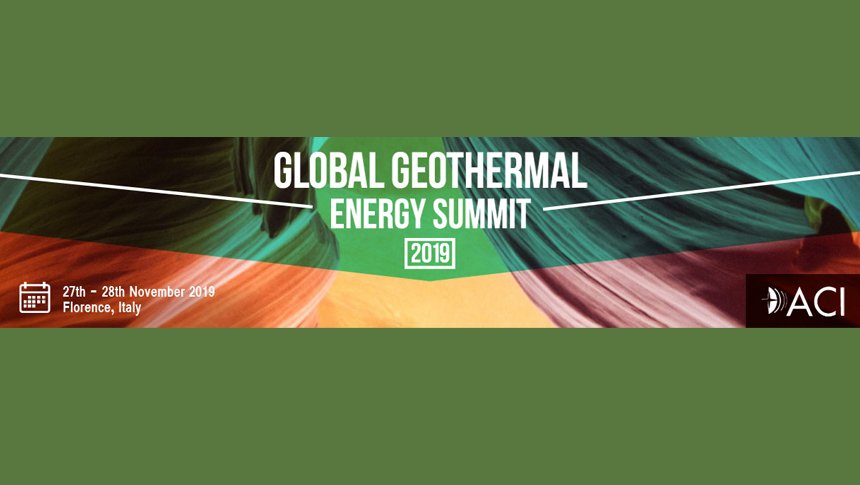 7th Global Geothermal Energy Summit
November 27, 2019

-

November 29, 2019
ACI's 7th Global Geothermal Energy Summit is being organised on 27th & 28th November 2019 win Florence, Italy.
Speakers at the conference:
Fausto Batini,
Chairman,
European Technology & Innovation Platform on Deep Geothermal/ Magma Energy
Mr Batini will be presenting: ETIP (European Technology & Innovation Platform)'s Deep Geothermal Roadmap
Alessandro Lenzi,
Geothermal Environmental Technology
Implementation, Enel Green Power
Mr Lenzi will be presenting: Italian Regulatory Framework Analysis & Comparison with other Countries for Geothermal Development
Elif Kaymakci,
Project Manager – R&D / Geothermal,
EnBW AG
Ms Kaymakci will be presenting: EnBW's Experience for Securing Government's Funding for Geothermal Projects
Thomas Kohl, Prof. Dr,
Geothermal Research,
KIT Karlsruhe Institute of Technology – Applied Geoscience
Mr Kohl will be presenting: Transferring former Hydrocarbon
Reservoirs into Geothermal Storage Systems – A Case Study of the KIT Campus North
Yann Le Bot,
Director – Energy Finance & Advisory,Société Générale
Mr Le Bot will be presenting: Financing of a Geothermal Project –
A Banker's Perspective. The presentation will have specific focus on: Little experience within banks for such projects Some very specific risks – What are the conditions of success?
Share on